Martin Koehring has been the head of the
World Ocean Initiative
(WOI) since mid-2019. WOI is part of Economist Impact, which combines think-tank rigour, media brand creativity and global influence to catalyse growth and change in the world. Economist Impact brings together policy research and insights, data visualisation, custom storytelling, events and media under one brand. Martin's mission is to support the sustainable development of the ocean economy by harnessing the convening power, research capabilities and media amplification of Economist Impact.
As head of the World Ocean Initiative he is primarily responsible for developing, shaping and implementing the Initiative's vision and strategic objectives. This includes ensuring the Initiative's leadership on global discussions on the Blue Economy as well as leading, developing and implementing the Initiative's thematic areas of focus.
He also plays an important role in the development of the programme for the
World Ocean Summit (WOS)
, the premier global event at which policymakers, business leaders, campaigners and scientists gather for a full and frank discussion about accelerating a sustainable ocean economy. He regularly moderates and speaks at WOS and at other global ocean-related events.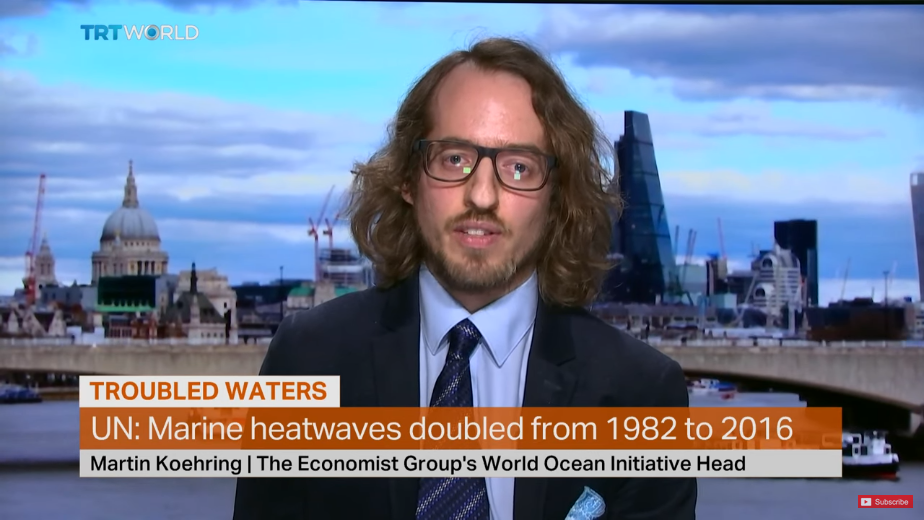 Latest Ocean Posts